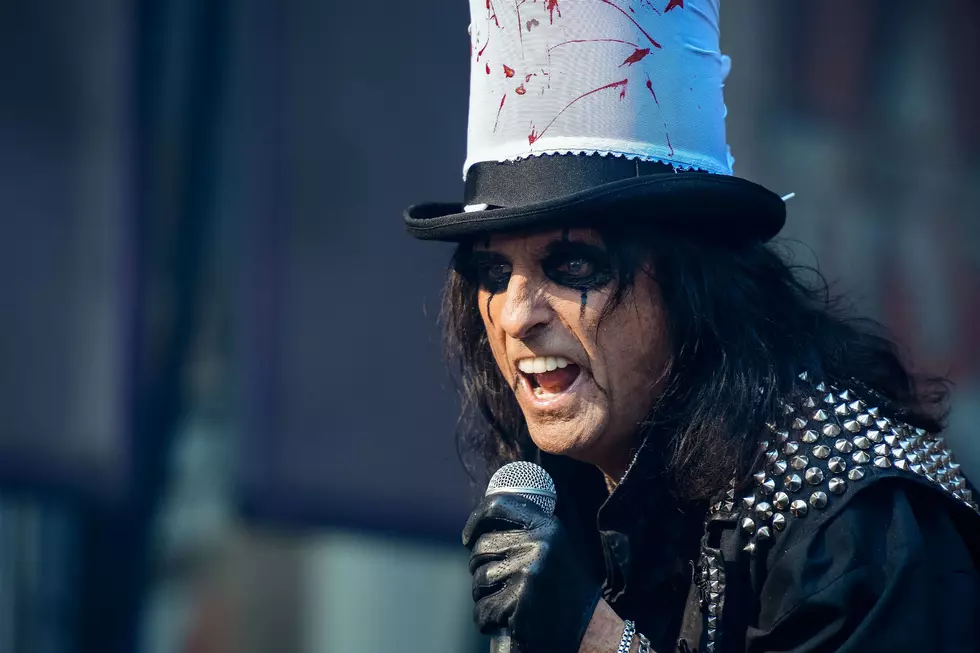 Win Free Alice Cooper Tickets from 99X!
Grant Lamos IV, Getty Images
Alice Cooper, The Godfather of Shock Rock, will be in Shreveport next week.  The Spend The Night Tour hits the stage at Municipal Auditorium at 7:30 Thursday night, May 11th.
Alice Cooper was originally the name of a band that formed in Arizona in the late 1960's; Vincent Damon Furnier was the lead singer.  The band burst onto the public scene in 1971 with the song "I'm Eighteen" and reached the pinnacle of their success with the 1973 album "Billion Dollar Babies."
In the early 70's Furnier changed his name to Alice Cooper which he said was the most important business decision he ever made in his life.  He was famously lured away from the band in 1975 by Atlantic Records and recorded his classic solo album "Welcome To My Nightmare".
In 2011, Alice Cooper was inducted into the Rock And Roll Hall Of Fame. Alice continues to tour often and in addition to his solo appearances this spring, he will be joining the Edgar Winter Group and Deep Purple on a larger tour this Summer.
Tickets for the May 11th show at the Muni are available now at TicketMaster.