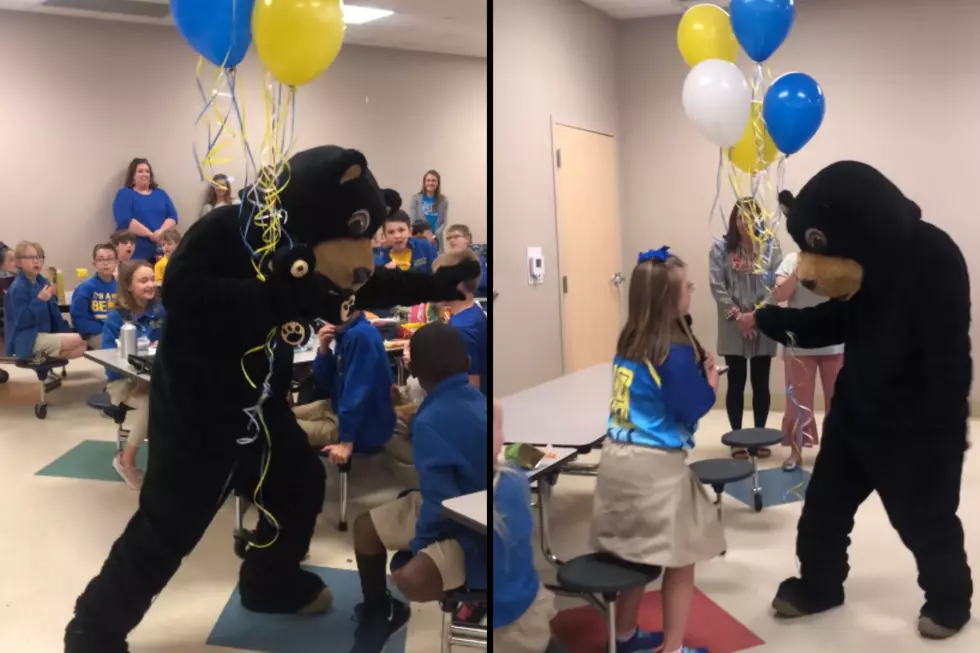 Bossier City Dad Returns from Afghanistan & Surprises Daughter!
Courtesy of Legacy Elementary via Facebook
Stop whatever you are doing and grab a tissue, nope grab the entire box of tissues.
Ok.  Now that you are prepared, brace yourself for the beautiful moment you will see in the video below.  This is the GOOD news that we all love.  It is so good that it was picked up by Good Morning America.
Recently, Air Force Lieutenant Colonel Keith Cowell returned home to Bossier City after spending almost a year in Afghanistan.  Cowell surprised his daughter Kindle Rose while she was at school.  Kindle is a student at Legacy Elementary School in Bossier City.  The school's mascot is a bear.  Considering that, there is no better way for Lieutenant Colonel Cowell to surprise Kindle than to show up at her school dressed in a bear costume.  Watch Kindle get the surprise of her life in the video below.  Do not forget those tissues.
I want to say thank you to all of the brave men and women who have made the commitment to serve and protect our country.