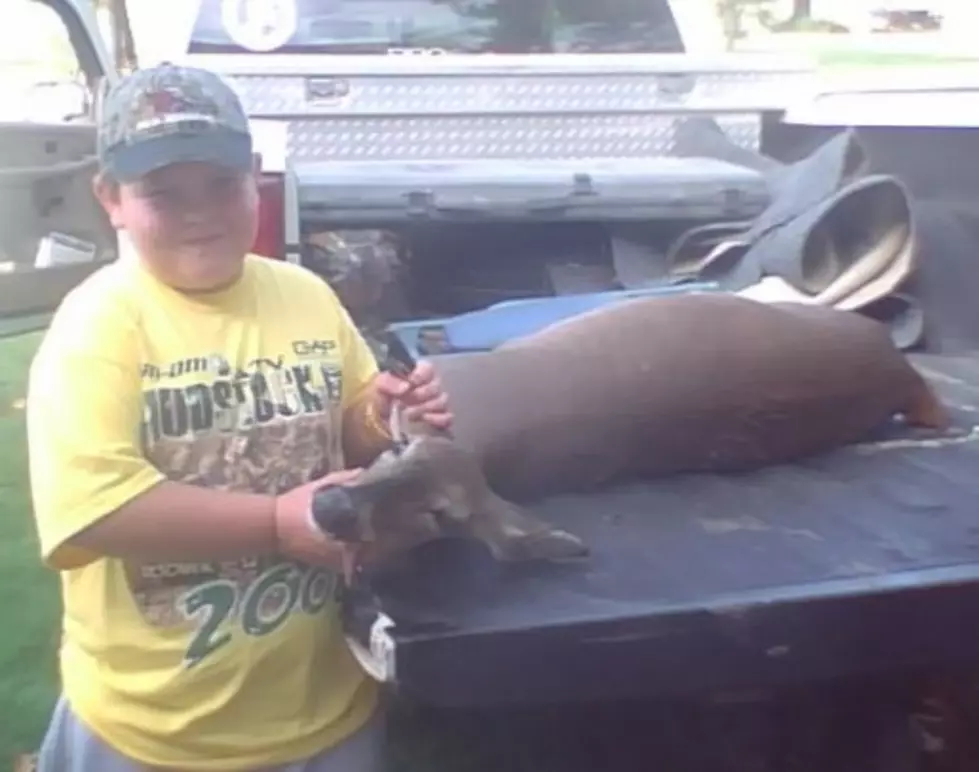 Louisiana Area 2 Youth/Veteran Deer Season Is Only a Week Away
Photo by Gary McCoy
If you're into bow hunting for whitetail deer, you certainly don't need me to tell you that archery season just began today, October 1, but for the kids and Veterans of Area 2 here in Northwest Louisiana, next Saturday, October 9, it's GAME ON for them too!
After a lot of digging through the Louisiana Department of Wildlife and Fisheries 2021-22 Hunting Regulations, I was finally able to discern that Youth/Veterans Deer Season will run for a full week again this year, beginning next Saturday, October 9 and continuing through October 15, and will allow honorably discharged veterans and parents/guardians of qualified youth hunters, who might normally work on Saturday or Sunday, additional weekdays to be able to harvest a deer.
And with lots of kids out of school for Fall Break that entire week, beginning Monday, October 11, it's likely that the woods will be full of young, hopeful hunters.
Additionally, youths 17 or younger, can use any legal weapon to harvest a deer during the "Primitive Weapons Season" which for Area 2 will run October 23 through October 29.
Of course, gun season here in Area 2 begins October 30, so by then, the woods will be teeming with hunters and dreams of old Bullwinkle showing up.
See the full schedule below:
Deer Hunting - Area 2 - 2021-22 Schedule
Archery - October 1 through January 31, 2022
Youth and Honorably Discharged Veterans - October 9 through October 15
Primitive Firearms - October 23 through October 29 AND January 17 through January 23, 2022
Firearms (Still Hunt Only) - October 30 through December 7
Firearms (With or Without Dogs) - December 8 through January 16, 2022
The Top 8 Signs It's Fall Here in Northwest Louisiana
LOOK: Things from the year you were born that don't exist anymore
The iconic (and at times silly) toys, technologies, and electronics have been usurped since their grand entrance, either by advances in technology or breakthroughs in common sense.
See how many things on this list
trigger childhood memories—and which ones were here and gone so fast you missed them entirely.
10 Commandments of Southern Cooking