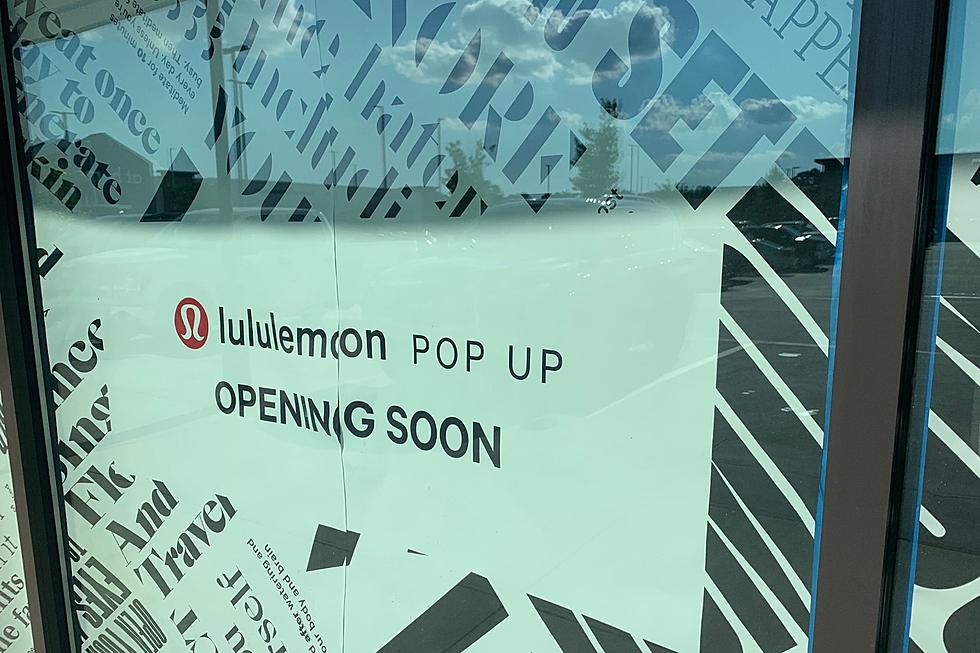 lululemon Announces Shreveport Store is Permanent
Krystal Montez
Many lululemon lovers are thrilled about the news that came our way through Shreveport's lululemon's Facebook page. The lululemon Pop Up Store is located in between Torchy's and Whole Foods off of 70th street in Shreveport. It opened up on June 19th, 2020 and it has been busy ever since.
Over Christmas, I spent way too much money at lululemon, my nephews and nieces are obsessed with lululemon and clearly, they're not alone. The pop-up shop was packed during the holidays.
EXCITING NEWS FOR SHREVEPORT!

We are so thrilled to announce that our lululemon Shreveport Seasonal store is becoming...

Posted by lululemon on Tuesday, March 16, 2021
Lululemon likes to test different markets in cities where they think their products will be a hit. A lululemon Pop Up Store is a way for the popular brand to figure out if a permanent store would be a success. So, basically, Shreveport proved we deserve to keep our pop-up shop permanently.
lululemon has been outfitting women in comfy spandex since 1998. Since then, they have expanded their line to include men's, and kids' comfy activewear. The company out of British Columbia has reached a $3.3 billion revenue and the numbers continue to climb. If you consider yourself a lady or man of athleisure you probably own a few items from lululemon.
Restaurants We Want in Shreveport-Bossier
Read More: Shreveport-Bossier's Most Unique Landmarks
Things My Dad Taught Me
Enter your number to get our free mobile app