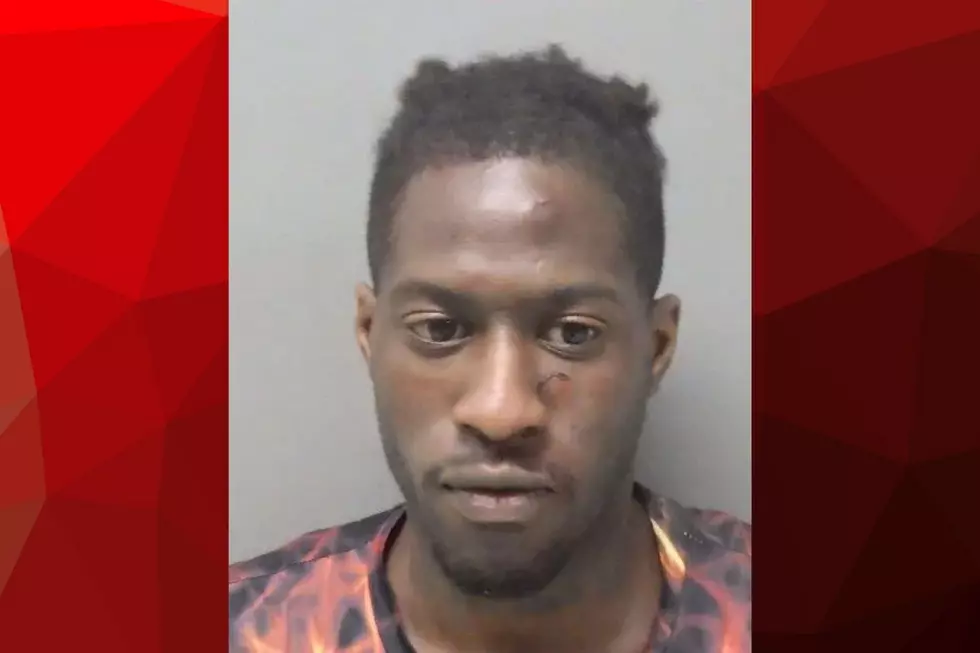 Monroe, Louisiana Man Jailed for Using a Tool to Beat Boyfriend
Monroe PD
Domestic abuse is a serious problem, so it's vital to say something to the authorities if you suspect there may be an issue - and that exactly what happened in Monroe, Louisiana earlier this week.
On Tuesday, April 26th, officers with MPD received a domestic disturbance call that alleged there was a disturbance in the 200 block of Smith Street.  When they responded, they made contact with an unnamed individual who claimed to be the victim of a brutal attack at the hands of his boyfriend, who he then named as 29-year-old Henry Bernard Walker.
The unnamed man claimed that he and Walker had become embroiled in a verbal altercation that suddenly turned physically violent.  According to the report from CBS42, the victim says that Walker "became angry and allegedly struck him approximately four times with his fist, causing him to fall to the ground. Walker then got on top of him and grabbed a hammer on the floor nearby them, striking him approximately four times to the head."  He alleged that Walker then fled the house and ran into the alley.
Police investigating the alley mentioned by the victim found Henry Bernard Walker.  He was immediately arrested and charged with charged with Domestic Abuse Battery and Second Degree Aggravated Domestic Abuse Battery.
Top 10 Most Dangerous Towns in Louisiana
Louisiana has tons of awesome people and charm. Along with all of the good stuff, we've got some pretty dangerous parts. Below, you'll find the top 10 most dangerous towns in our state based on the likely hood a crime will affect the average citizen living there. Some of these entries are what you'd expect, but others were complete surprises to me. Watch your back as you travel through the Sportsman's Paradise - especially if you happen to pass through these towns.
Every Tier-3 Sex Offender Living in Shreveport-Bossier Right Now
Have you ever wondered if you live near any sex offenders? As a parent of 2, it's something I am constantly worried about. Luckily, law enforcement keeps track of those who have been convicted of a sex crime in order to keep us informed. The folks listed below have been convicted of the highest level of sex crimes. Authorities classify these crimes as
Tier-3 sex offenses.
Each and every one of these offenders live in Shreveport or Bossier City - and as the law demands, their crimes and addresses been made public. You can search the entire database for the state of
Louisiana here.