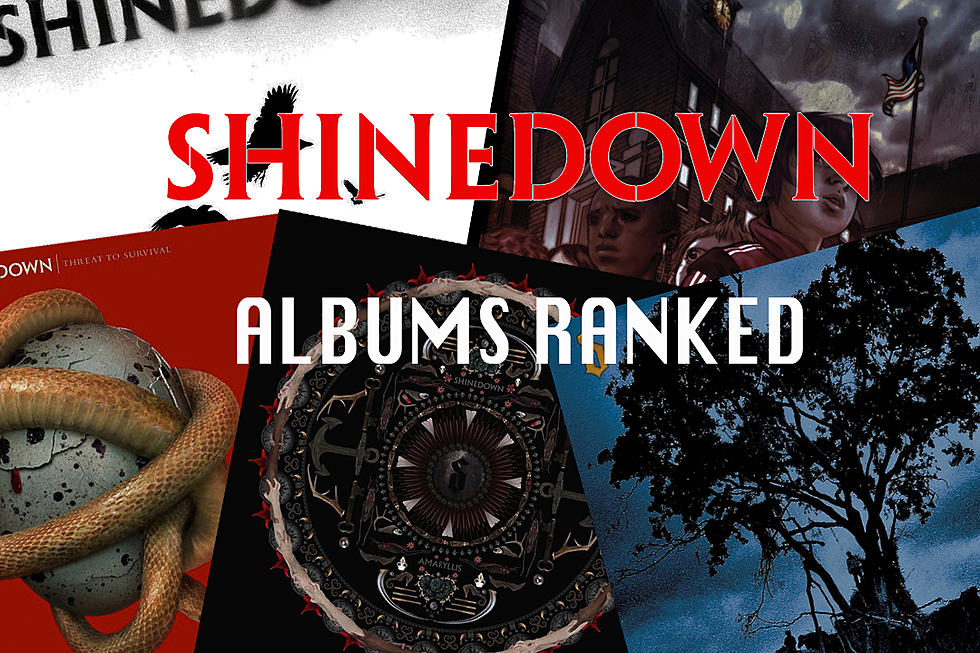 Loudwire
The early 2000s brought a wealth of upstart hard rock bands that would come to impact radio over the next decade-plus. One of those acts to truly dominate the airwave was Florida rockers Shinedown.
The band enjoyed a slow-building success off their debut disc Leave a Whisper, built upon their audience with Us and Them, endured a lineup change and came out bigger than ever with The Sound of Madness and continue to be one of the biggest rock bands going with such albums as Amaryllis and Threat to Survival. But which of these albums ranks as their best work?
Join us below as we scroll through Shinedown's studio album output and rank their discs from weakest to strongest.