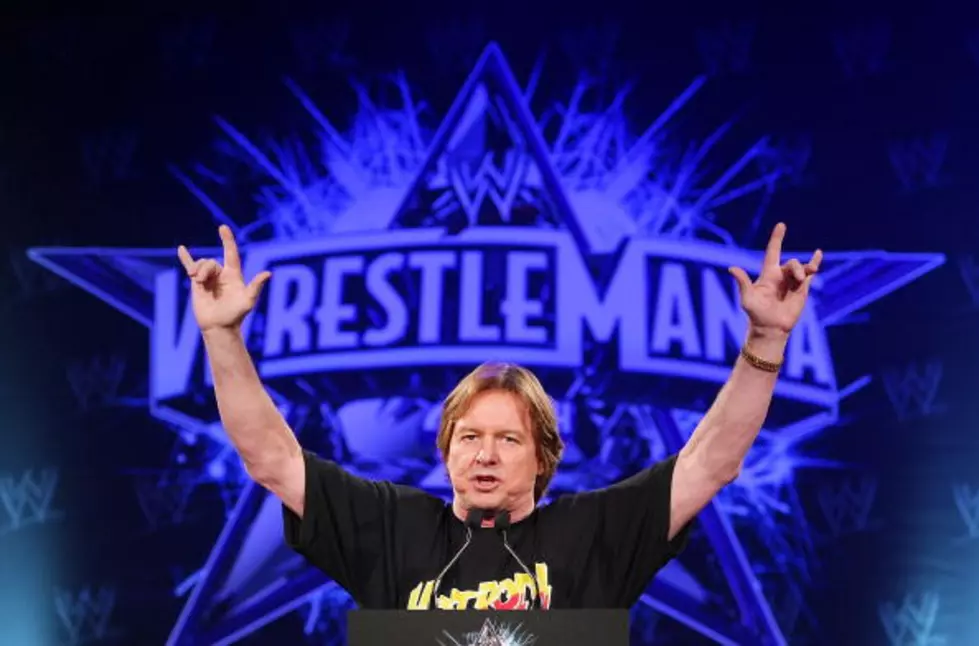 Top 5 Anti-Heroes In Professional Wrestling
Getty Images
Professional wrestling has always been filled with Heels (bad guys) and Faces (good guys) but over the past 20 years or so, a new character has appeared, Anti Heroes. An Anti-hero blurs the line the line between heel and face. They add a layer of complexity to storylines and matches. Personally, those are the guys I cheer for. Below is a list of my top 5 anti-heroes in professional wrestling.
#1 - Stone Cold Steve Austin
Seriously, was the #1 spot ever up for debate? Stone Cold drank beer on TV, he beat up his boss and flipped off EVERYONE that got in his way. Hell, his breakout moment in WWE was trash talking a born again Christian. He changed the way the WWE picked superstars in the sense that he had way more in common with the audience than he did Hulk Hogan. Every couple of years, they try to build a superstar up to be the 'next Stone Cold' and they always fail because there is only one Steve Austin.
#2 - Rowdy Roddy Piper
Roddy Piper, in my opinion, started the anti-hero trend. He was a little guy that not only kick your ass but could rip you to shreds with his words. He was a rude, arrogant, motormouth...on paper, he should have been a heel, but people loved him. No matter what Piper did, he couldn't get the crowd to turn against him.
#3 - CM Punk
Punk was a lot of things in the WWE. He was Saint, Sinner, Heel, Face..but his greatest role was Anti-Hero. As he became increasingly frustrated with his position in the WWE, creative thought it would be cool just to turn him loose with a microphone. Turns out, they were geniuses because Punk cut one of the most legendary promos in the history of wrestling, venting every real life grievance he had with Vince and the WWE.
In fact, the WWE took the story so far as to let Punk leave as heavyweight champion, despite the fact his contract expired. This, hands down, is THE definitive story of the PG-Era.
#4 - Jake the Snake Roberts
As far as I'm concerned, Jake the Snake is the originator of the modern promo. He had a style and delivery that was just aimed to cause an emotional response from the crowd. His in-ring psychology, his promos and showmanship made him an agent of chaos. The WWE actually cancelled a feud between Jake and Hogan because they didn't want the crowd to turn on the Hulkster, who was the biggest star in wrestling at the time.
#5 - Paul Heyman
Now, I know Paul Heyman is not a wrestler, but he is a great anti-hero. He uses Brock Lesnar, CM Punk, and whoever happens to be a 'Paul Heyman Guy' as forces of destruction to further his agenda. And no matter how nefarious or violent Heyman's intent (i.e. turning Brock loose on Ambrose), the crowd eats it up.  Heyman can do NO wrong. I don't know how it works...but some how it does.