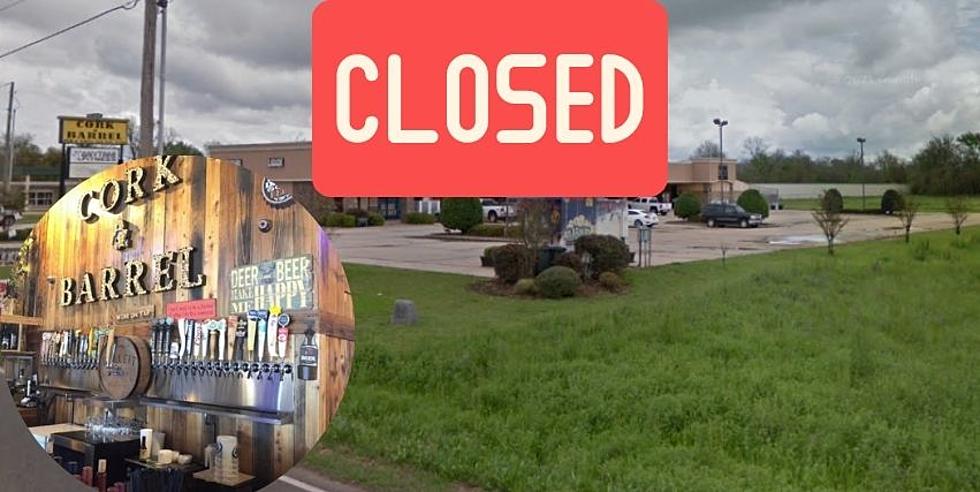 A New North Bossier Favorite? Officially Called Silver Star North
Via Google Maps, Cork & Barrel Facebook and Getty Images
Remember When The News Broke That a North Bossier Restaurant Was Closing Its Doors?
So many people were quick to get upset claiming that the restaurant was just being closed for renovations. Many claimed that the news of Cork & Barrel closing was just a classic case of the North Bossier rumor mill.
Cork & Barrel Was Purchased By David Alvis Who Owns All of the Silverstar Steakhouses in the Ark-La-Tex,
It's no secret that the man behind the delicious steakhouses has a talent for finding empty spaces and turning them around to make them successful. Can he do the same with Cork & Barrel? Our love of Au Gratin Potatoes and his filet say he can.
The Owners of Cork & Barrel Told The Community That They Sold Their Restaurant to a "Great Business Owner" And Someone Who Saw Potential in Their Restaurant.
Here is what the former owners of Cork & Barrel said on Facebook. "Well it's official, Silverstar are now the new owners of Cork & Barrel!! I couldn't be more happier that a great business owner- David Alvis saw the potential in our Restaurant and is going to take it to another level!! We THANK all our wonderful employees for all their hard work and dedication, we could not have done it without them, we have been through thick & thin and they stood by us!! It's happy and sad, but we know that David will take care of them just like we did, not just like employees, but family!!! This is not a goodbye, we will not be strangers, can't wait to sit on the other side off the table!! I also want to thank ALL our loyal customers and friends for all your support, we couldn't have done it without you all either!!! See you all soon!! The Stapa's"
As a resident of North Bossier, we need more selections when it comes to delicious food in town. A delicious steak is always a great option on a weeknight right?
Cork & Barrel is Now Silverstar North.
The best part is the menu looks wonderful. The steak we all love with the taters we can't get out of our heads. Plus some epic appetizers. Check out the menu below.
The Best Crawfish Spots in Shreveport-Bossier
Check Out Chuy's Tex-Mex Menu
Check Out This Charming Broadmoor Home