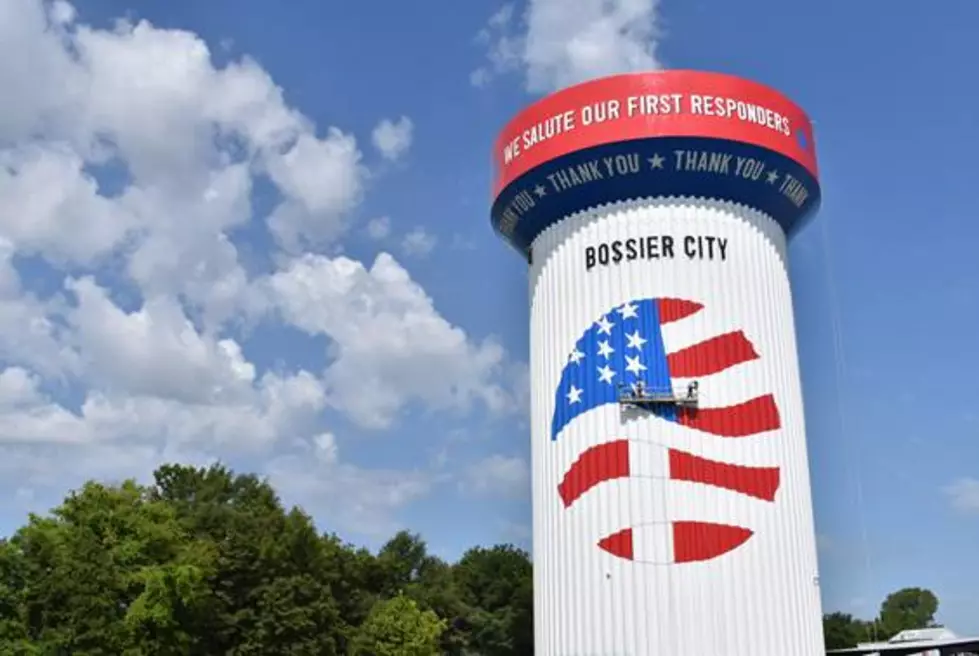 Here's How to See the Grades Of All Louisiana Water Providers
Courtesy of the City of Bossier City
Have you ever wondered just how well the drinking water at your home stacks up against the water at other homes around the state?
Now you can see just how each water provider in Louisiana was graded by the Louisiana Department of Health.
According to the LDH, Act 98 of the 2021 regular session of the Louisiana Legislature authorized the Louisiana Department of Health Safe Drinking Water Program to develop a grade for community water system accountability. This would provide for the issuance of a letter grade reflective of community water system quality and performance. LDH determines letter grades based on 7 Standards evaluating the infrastructure, accountability, and over all health risk of drinking water to consumers.
What Are The 7 Standards For Being Graded?
Federal Water Quality
State Water Quality
Financial Sustainability
Operation and Maintenance
Infrastructure
Customer Satisfaction
Secondary Contaminants (Iron and Manganese)
There Are Two Stages Of The Grading System
This year, in 2023, water system grades will be published in two stages in 2023. A preliminary water system grade had to be published on or before January 1, 2023 and may not include data for financial sustainability, customer satisfaction or bonus points (totaling 80 points).
Then, on or before May 1, 2023, each system's final grade will be published that will include all seven categories (totaling 100 points) required for the water system grade plus bonus points. Starting in 2024, only final grades will be published at https://ldh.la.gov/watergrade by May 1 each year.
To see how your water provider was graded in the initial stage of this new system, just go to the Louisiana Department of Health's Community Protection and Health Preparedness page which is HERE and then scroll down until you see the full map of Louisiana with each parish highlighted.  Then, click on your parish and you'll see a listing of all water providers for that parish are listed.  Click on your provider and see how they were graded.  You can also check the grades for any other provider in Louisiana to compare your provider to another.
Then in May of 2023 and each year afterwards, you can check back on the same page and see the final grading for all providers.
Missing Children From Louisiana
The search continues for these missing children from Louisiana. Authorities need your help to locate these youngsters.
Here Are 31 Quirky High School Mascots In Louisiana