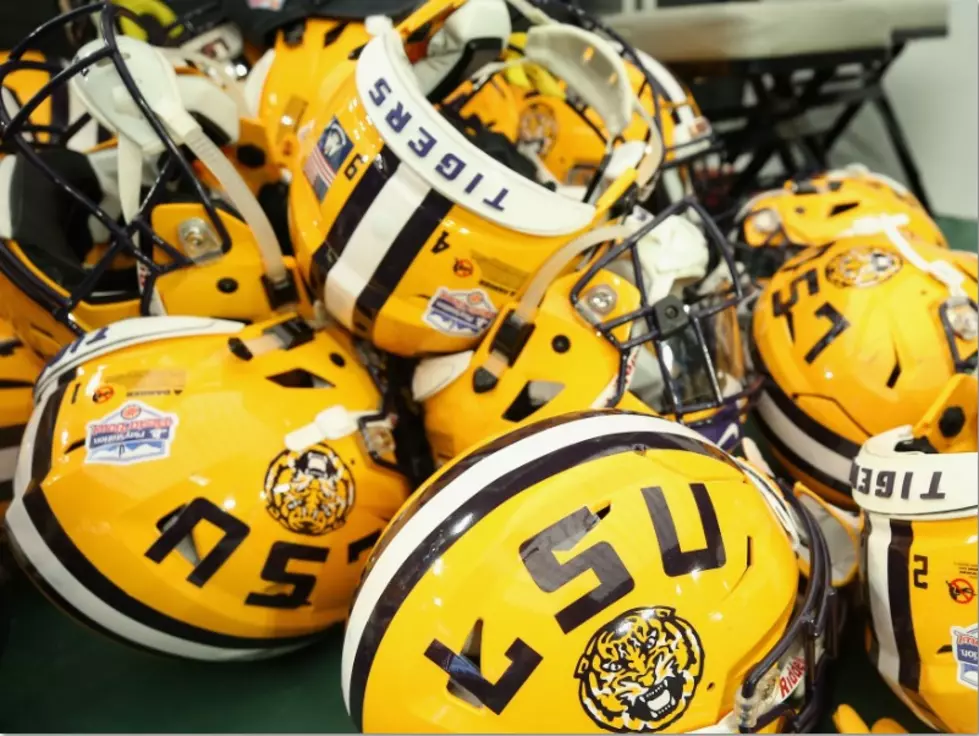 Take the Poll: Would Politics Make You Turn Off LSU Football?
getty images
Fans, it would appear, are sending a very clear message. The question is, do the people who run our sports leagues, bith professional and major college, i.e., the money makers, really care what you think?
National Basketball Association television ratings are down almost 30%. Major League baseball, battling dropping ratings for years, is down another 10% since play resumed. Meanwhile, with a new season set to get underway, the National Football league is anticipating a major drop min viewership, so great, in fact, that Commissioner Roger Goodell is making public statements about football needing a "new demographic."
And what is all this - fans bailing on their favorite sports in never before seen number - about? One word: Politics.
The politicization of sports, from BLM logos on courts to social justice slogans on jerseys and helmets, have alienated millions of fans who feel strongly that sports should be a respite from, not another battleground in, doctrinaire politics.
But what about colleges? More specifically, college football. And to be even more specific...LSU football. Are there trends, inclinations, signs that the social justice movement that to many has taken over professional sports, from teams to announcers to sponsors, will next spill over to college sports?
And if you're a rabid, bleed purple and gold LSU fan - a fan who cried just eight months ago when the Tigers topped Clemson to win it all - would all the logos, all the signs, all the speeches be too much for you?
Would politics - the politics that are costing professional sports leagues not only millions of fans but millions of dollars - make you turn off YOUR Tigers? Would it be the last straw?
Sports Stars Who Got Caught Cheating